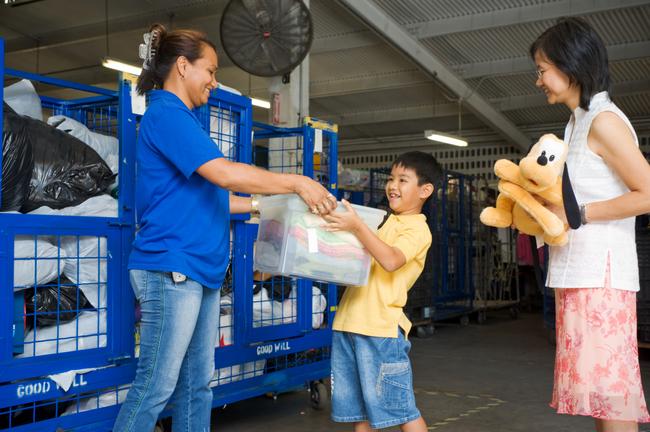 When deciding what to donate, think about what you would give to a relative, friend or neighbor. More than likely, if it's something you would give to them, it's something that we could use.
Below are a few examples:
Clothing
Cloth Items
Shoes
Jewelry
Dolls
Dishes, Pots, Pans and Utensils
Antiques and Collectibles
Small Working Appliances
Chairs
Couches
Tables
Lamps
Beds
Dressers
Desks
This is not an exhaustive list. It would be too difficult to list everything we sell in the stores. These items are the items most people are looking for when visiting our stores and tend to sell well. We like donations of all kinds, but there are some things that we can't sell or costs us money to recycle or dispose of. These items are on our "What NOT to Donate" list. Please check this list before donating to make sure Goodwill can use them to further its mission.