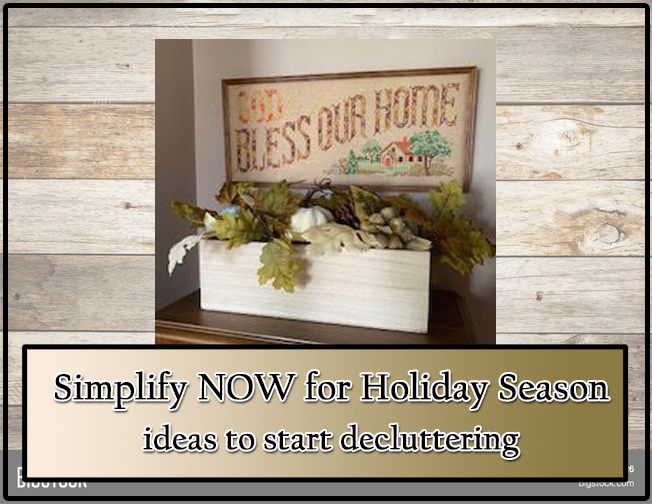 5 ideas to help you start decluttering BEFORE the holiday season takes over
I have just been loving our style features this year especially when it comes to Fall decorating. I hope you didn't miss our gathering of Halloween decorating ideas as well as fun items to upcycle for your Fall decorating needs! Today I want to talk about...
Do you love decorating for Fall as much as I do? Of all the seasons, this one is my favorite and I love that you don't have to spend a lot to make a beautiful impact on your home during this season. Nature brings so many free and fun elements to your home...