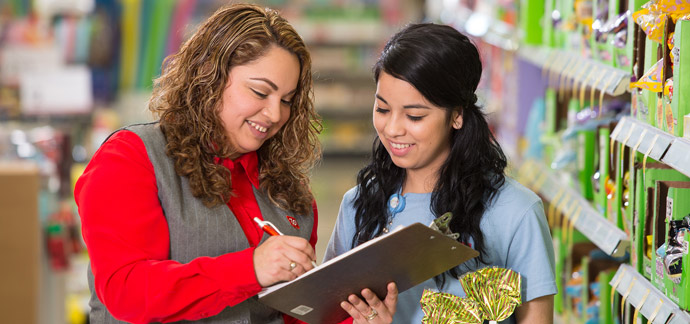 Often the first step to finding a job is understanding your skills, interests, and abilities. Once you have an understanding of your strengths, you can begin thinking about the career track that's best for you. We have specialists who work with you to understand your prior experience as well as your job and career goals.
You can meet face-to-face at a Goodwill near you or visit our virtual community online. Together we'll design a plan to bring your plans to life, while connecting you with other community resources, like housing, reliable transportation, and childcare.
Every 38 seconds of each business day someone earns a job with Goodwill's help.
Every eight seconds another person accesses Goodwill opportunities to build their career and strengthen their family. You can be next!
Goodwill Industries of Michiana, Inc. is an Equal Opportunity Employer. All qualified applicants will receive consideration for employment without regard to race, color, religion, sex, or national origin.