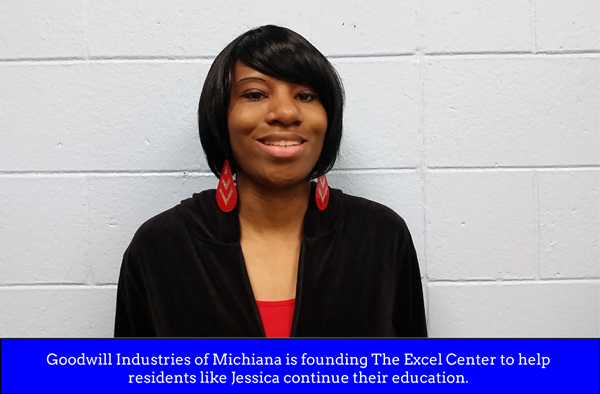 Jessica joined the Goodwill family almost two years ago. Jessica has aspirations to do many things, but she finds herself with limited options because of her decision to drop out of high school in the eleventh grade. She isn't looking for a quick fix, a GED is not for her. Jessica wants to hold an official Core 40 Indiana Diploma in her hands. Luckily for Jessica, Goodwill's new adult high school, The Excel Center, is opening this summer for students just like her.
As part of our commitment to enhance career potential and access to high-growth jobs for high school dropouts, The Excel Center will provide adult high school students in Michiana with accelerated learning opportunities for post-secondary education, and individualized career planning.
Jessica believes going back to school gives people focus, it helps them stay out of trouble and do something good with their lives. No matter how old you are, you can always go back. "I want to do so much. I want to be so many things," Jessica shared, when asked what she would like to do after completing her diploma. "I want my diploma, because I want to go to college…for my girls."
Elizabeth began working with Goodwill staff in November of last year when she was referred for job placement services. She was looking to do something new, but needed help figuring out what a good fit would be. Elizabeth likes people and loves to help, so her caseworker suggested she enroll in the Retail Skills Training class offered at Goodwill's Community Career Center. After completing the course, Elizabeth began the search for her perfect retail job.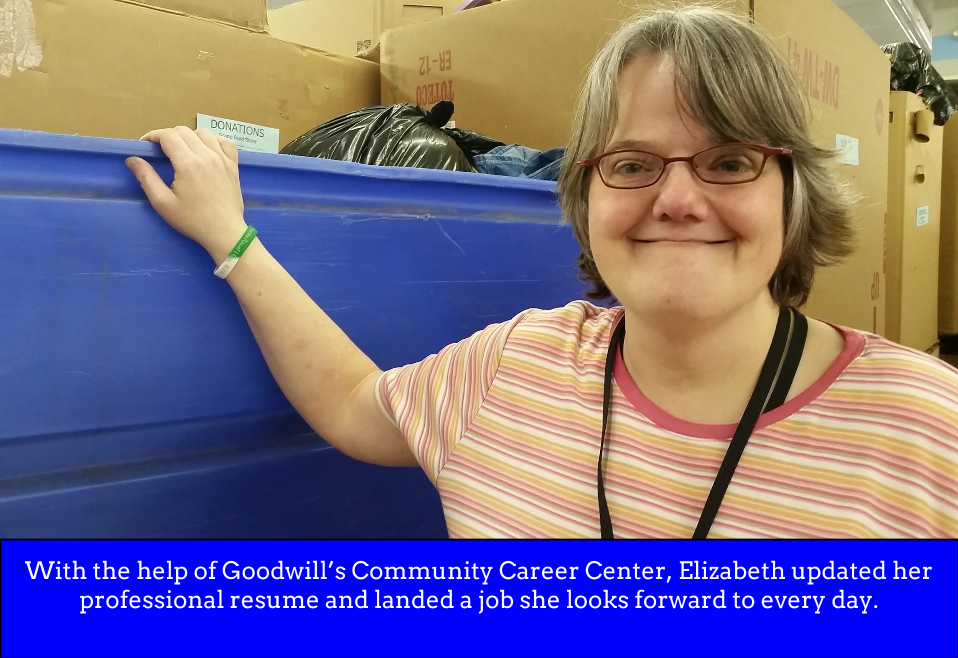 Working with the Community Career Center, she updated her resume to reflect her newly acquired skills, and attended one of their job fairs open to the public. There were multiple employers present, but Elizabeth wasn't nervous. "I talked to a few [employers], but Walmart peaked my interest," Elizabeth remembers. Within two weeks of the job fair, Walmart offered her a sales associate position.
A new, exciting job isn't the only accomplishment Elizabeth has to be proud of. She knows all about hard work, commitment, and persistence. For the last eight years, she has been working little by little towards her GED, and she finally gets to walk in the commencement ceremony this May to receive her diploma. Elizabeth is achieving every goal she set for herself. All she needed was a little support and guidance from her Goodwill family along the way.